Our congratulations go out to Dr. Jo-ann Archibald, recipient of a 2014-15 UBC Killam Award for Excellence in Mentoring.
The Killam Award for Excellence in Mentoring recognizes outstanding mentorship by a UBC faculty member of numerous graduate students over a period many years.  This 2015 award recognizes a faculty member in the senior category – that is, with 12 or more years of university service.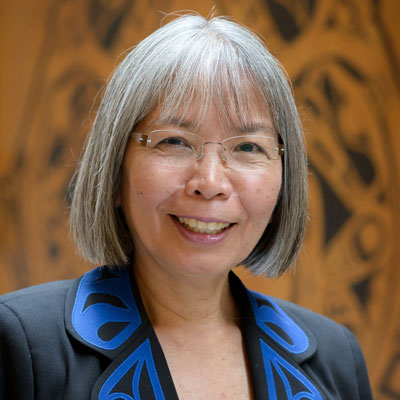 Dr. Jo-ann Archibald
Professor, Department of Educational Studies
Associate Dean of Indigenous Education and NITEP Director, Faculty of Education
Dr. Jo-ann Archibald has an international reputation as an outstanding scholar, and through her mentorship and leadership of numerous initiatives, has helped transform Indigenous education in Canada.  The many graduate students she has mentored consistently praise her for her holistic approach to mentorship, engaging their physical, emotional, spiritual, and intellectual needs in ways that transcend their often isolating programmatic experiences.  Her high standards, wise and caring counsel, and commitment to instilling in her students a sense of responsibility for others have contributed to her students' success in making a positive impact as leaders in their fields and communities after graduation.
Dr. Archibald received the award during the May 21, 2015 graduation ceremony.
Original article: https://www.grad.ubc.ca/about-us/news/ubc-professor-honoured-killam-award-excellence-mentoring